Peter J. Corpstein Jr. | Chief Financial Officer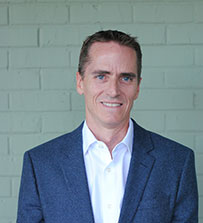 Peter Corpstein brings extensive financial and operational experience to Westroc Hospitality. As partner and chief financial officer, he is responsible for all the financial and accounting aspects of the company. He also leads the charge in establishing and updating all data, communication, and technical systems at all Westroc properties.
Peter served as director of management information systems at Carefree Resorts. He also served as controller of The Boulders resort, where he managed the accounting and financial activities for the resort, club, retail, and golf operations. With his diverse background in operations, Peter intimately understands the many challenges and complexities involved operating successful, high-end resort properties.
Peter is a graduate of the University of Arizona, where he earned a business degree with a triple major in finance, real estate, and business administration.