Scott B. Lyon | Chief Executive Officer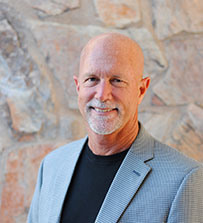 Founder and managing partner of Westroc Hospitality, Scott Lyon literally grew up in the real estate world, learning the business from his father Rusty, founder of Westcor, Arizona's premier commercial development company. Leadership of the renovation and expansion of the flagship mall, Scottsdale Fashion Square, highlights Scott's tenure at Westcor.
Scott branched out into the hotel and resort industry through key participation in the formation, expansion, and eventual sale of Carefree Resorts. In this role, he was instrumental in the development and management of some of the most renowned resorts and communities in the country, including The Boulders in Carefree, Arizona; The Peaks at Telluride in Colorado; Carmel Valley Ranch Resort in California; and The Lodge at Ventana Canyon in Tucson, Arizona.
In 1998, Scott set out to form a company devoted exclusively to the development and management of unique and extraordinary regional hotel/resort properties. To help realize this vision, he recruited COO Bill Nassikas and CFO Pete Corpstein, close friends and associates at Carefree Resorts. Together they created Westroc Hospitality.
Under Scott's leadership, Westroc manages its unique properties — the luxurious Sanctuary on Camelback Mountain and Scottsdale's historic Hotel Valley Ho — with a personal, hands-on approach to guests and employees alike. At the same time, he continues to explore other diverse lodging opportunities to revitalize and re-imagine properties into truly unique travel experiences.