William J. Nassikas | President and Chief Operating Officer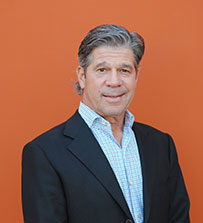 The president and COO of Westroc Hospitality since its founding, William J. Nassikas boasts decades of successful national and international experience in the hospitality industry. Like CEO Scott Lyon, William gained early exposure to his career path as the son of hotelier James A. Nassikas, founder of the Stanford Court Hotel in San Francisco.
Prior to joining Westroc, William served as senior vice president of operations at Grand Bay Resorts, joining that organization as part of the merger-acquisition of Carefree Resorts. There, he was responsible for all accommodations, restaurant, spa, golf, and other guest service operations for properties including The Boulders Resort, The Buttes in Tempe, The Peaks at Telluride, Carmel Valley Ranch, The Lodge at Ventana Canyon, The Grand Bay Miami, and the famed Golden Door Spa.
Among his many achievements, William was instrumental in the conception and development of Deer Valley Resort in Utah. He gained invaluable experience through executive management positions within Hyatt Hotels, as well as training throughout Europe, including the famed Restaurant Girardet in Switzerland.
A graduate of Cornell University's Hotel School, William earned a Diplome Finale des Etudes from Ecole Hoteliere de la Societe Suisse des Hoteliers in Switzerland. His numerous honors include "Hotelier of the Year" by The Chaine des Rotisseurs, being inducted into The Arizona Republic's Arizona Culinary Hall of Fame, the Ivy Award from Restaurant & Institutions magazine, the CSX Award of Excellence, nomination for the Scottsdale Museum of Contemporary Art's Contemporary Catalyst Award, the 2006 Industry Leadership Award from Arizona Hospitality Industry Professionals, and AZLTA's 2019 Hotelier of the Year award.
William fulfills a commitment to give back to the hospitality industry, helping train future professionals as a visiting lecturer to the Inaugural Master of Real Estate Development Class at Arizona State University, Cornell University's Hotel School, and University of New Hampshire's hospitality management program. He also serves on various boards, including the Royal St. Corporation, AZLTA and The Mission B1 Foundation.